We know it's not possible to have a Cuddle Companion by your side 24/7, we can sure try to provide that service but this blog post is about our pets. You'll learn you can always cuddle with your pet for some very cool health and lifestyle benefits which will also give you a much happier and healthier pet as well. If you don't have a pet, find a friend that has one or better yet adopt one! You'll be giving a dog or cat the best gift an animal can receive, a comfortable home and a loving owner.
Cuddling Benefits Pets and Humans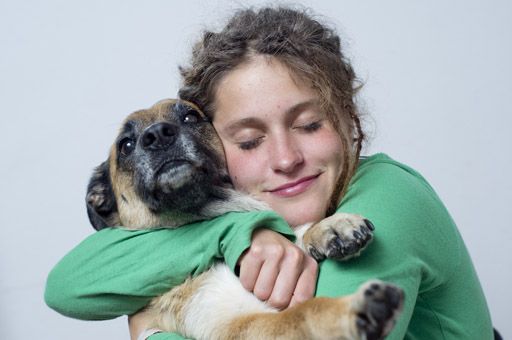 Cuddling animals not only benefits you, it also benefits the animal in many ways. Just like us humans, animals need a constant physical touch and bonding to keep them from becoming depressed. Animals, specifically domesticated ones are incredibly similar to humans, some more than others in their habits and needs for attention and love. An animal left alone without companionship and contact will gain nothing but emotional stress and sadness.
Interacting with your pets can increase the levels of oxytocin in your blood and reduce the stress hormone cortisol. Oxycontin is one of the most important hormones in our bodies and can effect our overall health, mental state, weight, and general happiness levels. When bonding with your pet, especially hugging and cuddling them, the hormone is released in great quantities for both you and your pets. Dogs and birds are especially effected by their interaction with humans and appreciate attention with excitement.
When we bond with our animals and Oxycontin is released, cortisol levels drop and these benefits can be long lasting through out the day so if you're headed to a stressful meeting or feeling anxious about a dental appointment, make sure to hug and cuddle your pet for a little while before heading out. Reduced levels of cortisol also lead to a relaxed heart rate and a calmer feeling, even simply petting your dog will have some benefits. Most of us in today have high levels of cortisol, it cannot be helped but we can sure do our best to control it and its negative effects on the body and mind.
Heal and Prevent Diseases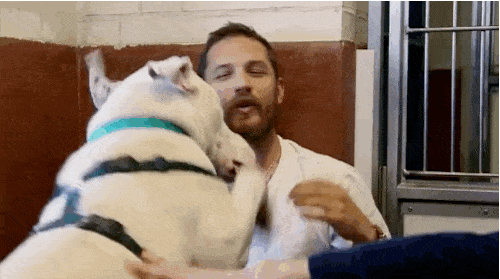 Cuddling greatly reduces the risk of strokes and of course heart attacks in the future. Our brain's oxygen and blood supply can become restricted with continued stress leading to many issues such as constricted blood vessels, hemorrhages, and strokes. To combat this we have to calm down and de-stress to allow our brains to receive the oxygen and blood is requires to function at optimal levels. So cuddling your pet can literally help you avoid some serious issues in the future.
We're all familiar with depression and feeling like it's the end of the world but it might not have crossed your mind that animals, especially dogs are easily effected by depression when not given enough attention, pettings, and exercise. The good news is you can work with your pet and kick depression to the curb with lots of cuddles and bonding time. This will also increase your serotonin and dopamine levels among other hormones that lead to the ugly depressed feeling we know all to well when they are not at optimal levels.
The release of Oxycontin, Serotonin, and dopamine is a natural way for our bodies to deal with all kinds of pain but if we don't release these hormones daily, we don't experience much of the greater benefits they offer. To promote a truly positive response, you should cuddle your animals whenever possible and as often as possible, just make sure your not annoying them in the process. Pets can be smothered too!
Promote Weight Loss & Treat Anxiety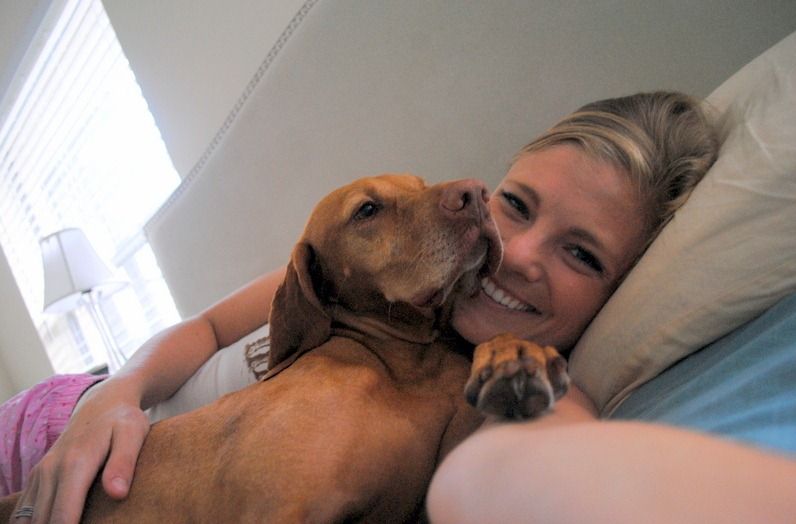 If your pets are fat and you're sure that its diet is not the issue, its hormones may be out of whack. Animals can make a habit out of being stressed and stress promotes weight gain with consistently high levels. It can also prevent weight loss when exercising so its a tough problem to tackle. You should start showing your pets more affection, pet it, and cuddle it periodically. If it can see you're calm and easy going, it can pick up on your vibe and relax much more leading to a much better environment for weight loss. Of course you should also keep your pets well exercised even when you're seeing only slight improvements in its weight, exercise can benefit them in other ways as well. The same apply to us humans, with plenty of cuddles and a good workout 3-5 times a week, you'll be fighting obesity and diabetes and kicking their butts daily.
Pet your animals when cuddling, it's a great way for you pets to deal with fears and anxieties along with it feeling awesome for the animal. Know your pets and make sure not to cuddle or pet them when their are displaying fear as that may cause the animal to believe you're encouraging anxiety and other ill feelings. Use treats to help your dog quickly change its tune and pet away while watching TV or playing catch.
Confidence is the key to success, we need it to face challenges, engage a romantic interest, and grow as a person. Pets offer unconditional love and affection to those that take care of them and give them attention. This has an big effect on your confidence level even if you don't realize it all the time. A pet in a world without humans can be a life saver so we should appreciate their companionship. Our pets don't care how silly of goofy we are, we can let our unique personalities shine with them and not feel self-conscious about it at all. This can work as an exercise for being your true self around your friends and loved ones more often, who knows maybe they'll love it but either way your pets will always be there to get excited about your goofy ways. Caring for someone makes you feel important and confident, its just in our nature so cuddle your pets for confidence.