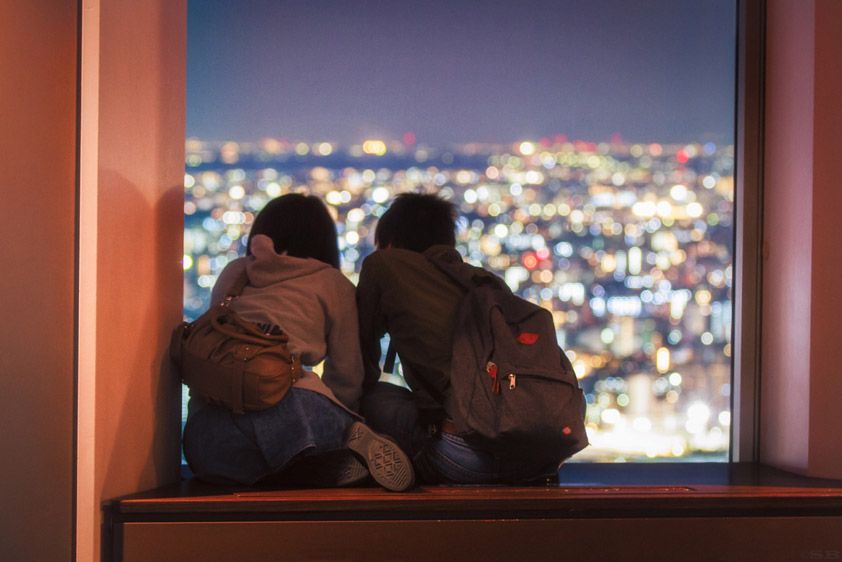 Discover Cuddling
We are excited to introduce the world to Cuddle Companions, our service, and this article on what we hope to achieve in the coming years. Many people are still scratching there heads at the idea of a platonic cuddling service and we get it, it simply does not exist in most parts of the world. We were first introduced to the idea on a trip to Japan, a truly marvelous culture but very busy and work/career centered. The rest of the world isn't too far behind Japan's busy lifestyle yet we don't have any such service in the west at the moment so it made sense for us to take on this massive project and bring cuddling to the entire world with your help and the power of social media. People in Japan routinely seek out cuddlers and truly platonic companionship to help them deal with their stress, anxiety, work overload, and just plain loneliness. The success of platonic cuddling in Japan and the great reviews by the people shows us we all need a human touch every now and then to get through the daily grind and promote a healthy path forward and into the future. Yes, cuddling is extremely healthy and through a lot of research on our part we've learned that there is literally nothing healthier than the human touch and the companionship of another person, no diets and no exercise can make a human being feel happier, loved, confident, and accepted like touch therapy. Stress is the ultimate killer and cuddling is the tool we'll use to subdue that killer and allow the body to start its natural healing process. We still have a lot to learn and so much more to teach everyone about everything Cuddling and Companions while provide our service and that's what we're all about. Cuddling is for everyone, no discrimination and no rejection, just a pure human connection that's been missing in our modern world and societies for far too long now. We are sure you'll find Cuddle Companions to be unique, simple, honest, and unlike any companion or cuddling service before us.
Inspiring Companionship Worldwide
The simple goal is to reach every peaceful country in the world and work with cuddlers ready to be your companion on you adventures at home or out and about. Cuddle Companions will strive to provide a very private and caring service with world class costumer service fitting to each individual's needs and wants. We are aware some people are very shy or afflicted with anxiety and depression so the way we offer help and support must be very unique in approach to get you into the arms of a cuddler. We can complete as much or as little of the booking process as the client needs to place the client into a position comfortable enough for them to enjoy their cuddling and companion experience from start to finish and all over again the next time. The comfort and satisfaction of our clients and the security of our cuddlers are the top priorities, everything else comes second. Cuddle Companions encourages very detailed and complete cuddler profiles with HQ photos for clients to browse through, we believe that's important for the authenticity of our service and making sure you are always choosing the right cuddler for your next session or adventure around the world. Every where we look no matter what the website offers, we find fake profiles on top of fake profiles, we do not do that, we don't even have a registration page for cuddlers because we review each cuddler before giving them their very own login portal to manage their account so in a world of cat fishing we stand proudly against it. Connecting with our users is great for the vision and future of Cuddle Companions, we encourage our clients to give us their input on how to progress with the service, possible new innovative features, and if you feel we are lacking cuddlers in a certain country or city and you think the demand is there, let us know and we'll do our best to advertise our service in those areas and hire the best and kindest cuddlers in those areas.
The Total Package
While cuddling alone is an amazing human experience, we thought we'd take it a step further and offer platonic companionship + cuddling for the ultimate experience only limited by where you want to go and what you want to do with your companion. It became a very interesting idea to us the very moment it was conceived just thinking clients will be able to book cuddlers to head on a vacation to exotic locations in South America, tour Europe and Asia, take cruises to the Bahamas, and experience rich cultures around the world all with a cuddler by their side, sounds fantastic doesn't it ? Of course thinking on a smaller scale took place as well, clients being able to take companions out to dinner and a movie, events and award show, the beach, a camping trip, or even Disney Land and other theme parks, we wanted to give cuddlers the opportunity to offer it all and only be limited by their own ideas and time. In the process of considering the traveler aspect of our service we decided to include the "Tour Guide" service as a main stream offer to our client and cuddlers. Perfect for lone world travelers, clients that face a language barrier in a country, and those that just want to enjoy a trip without all the hassle of getting lost and confused in a world entirely new to them. So with all this said we got to work and it we've finally arrived, with the first ever Cuddle Companions service!
Blogging With Us
If you haven't checked out or know the amazing scientific and medical benefits of cuddling and cuddle therapy, please visit our article
Benefits Of Cuddling
to read more on the subject. We'll be having a lot of guest writers and professional cuddlers writing for us in the future with lots of stories, informative articles, and a view from the inside world of professional cuddlers around the world. We hope to give cuddlers a voice to write about their experiences working with us, proper etiquette, what they enjoy most about it, and a much more in depth analysis into their professional lives so do consider signing up for our newsletter and keeping up to date with our blog if you're enjoying it. Not only will we give cuddlers a platform to blog on but we would love to hear the experiences and stories of our clients as well, you can help a lot of people with their first experiences and getting the courage to contact us sooner rather than later. The people in need of a cuddle most tend to have the hardest time taking the leap forward and you can convince them better than anyone else as a client with personal experience. To contact us about blogging or simply writing a small article for us, head to our main
Contact
page and let us know what you'd like to write about, and a little introduction to yourself (if we haven't spoken before). We give full credit and a link to your website, blog, or social media account if you'd like the exposure.